BEMED Educational Resource Pack – Clean Seas by Eco-Schools Malta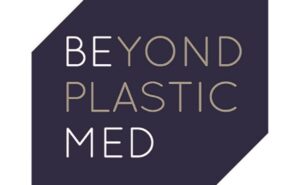 Plastic pollution is one of the greatest environmental disasters affecting the oceans. Once discarded into the natural environment, plastic can take up to 500 years to disappear. Every year, more than 8 million tons of plastic litter is thrown into the ocean. Drifting between waters, it can be ingested and can strangle or suffocate many animal species. Under the effect of the sun, it breaks into fragments called microplastics that can be ingested by fishes and enter the food-chain, which can have lasting impacts on human health.
With more than 3000 billion of microplastic particles, the Mediterranean Sea is the most polluted sea in the world. With this conclusion, the Prince Albert II of Monaco Foundation approached the Tara Ocean Foundation, Surfrider Foundation Europe and the MAVA Foundation to join forces and launch the Beyond Plastic Med initiative (BeMed) at the international conference "Plastic in the Mediterranean: beyond the observations, what are the solutions?" in Monaco in March 2015. The association Beyond plastic Med was created in January 2019 and the IUCN has since become part of it, as they were eager to become involved alongside the founding members.  (https://www.beyondplasticmed.org/)
This educator's resource pack collated by Nature Trust – FEE Malta was produced with the financial assistance of Beyond Plastic Med.
It includes lessons for students of all ages and abilities covering various subjects and providing cross-curricular links.  Educators are invited to use these plans and are also encouraged to send an email with feedback, suggestions and comments to [email protected].
Each lesson plan also provides all necessary information and resources necessary,  links to the SDGs, adaptations, follow up activities, etc.  All that a teacher would find useful to spread the word and create awareness about marine litter,  plastic pollution and the dangers wildlife is experiencing.
Kindly refer to the table of contents below to choose which lesson plan you would like to use:
Save the Sea
KG1-Year 1/Environmental Education; Personal, Social and Emotional Development
Looking after Sea Animals
KG1-Year 1/Communication and Language; Understanding the World; Personal, Social and Emotional Development
Our Sea
KG2/Music, ICT, Arts & Crafts, Numeracy Skills (Sorting), Knowledge & Understanding of the World
Oh No! Plastic in my food! Plastic everywhere!
Year 1-3 with adaptations for Year 6/English, Science, Fine motor skills when colouring and handling scissors for the younger students.
Uncontrollable
Year 1-8/Physical Education
Plastic Breakdown
Year 1-8/Physical Education.
Accumulation
Year 4-8/Physical Education.
A Turtle's Life
Year 2–6/Social Studies, Science
Largest to smallest – the story of a plastic particle.
Year 4/Science, Geography, English language.
Posidonia oceanica – litter within and without
Year 4-8/Science, Mathematics, Arts and crafts, Languages, ESD.
Single–Use Plastic Hunt
Year 5-8/Environmental Studies
Persuasive Writing Task.
Year 5-11/English, Maltese, Geography, Social Studies, ICT, Environmental Studies.
BIDMAS with Marine Litter.
Year 6/Mathematics
Under-the-water Experience.
Year 6/Science and Technology, Education for Sustainable Development
Creating a Collage from Plastic Waste to Reduce Plastics in the Marine Environment
Year 7/Art
Outdoor Classroom Activity – Beach Fieldwork.
Year 7/Geography
Investigating the effects of marine litter on sea water temperature and pH level
Year 7-8/Geography, Integrated science.
Young journalists in action!
Year 7-10/English Language (but can be adapted to other languages)
Gathering data to measure the extent of beach litter on a beach – Biology/Science Fieldwork.
Year 8–11/Integrated Science, Biology, Education for Sustainable Development
Tourism and its impact on the Environment
Year 10-11/European Studies