Follow Up SDG 3 – Eating Naughty Cars (Year 3 – Year 4)
Watch this video together with the kids to learn more about the concept of the game.
The idea is to remove (eat) those cars that are creating a problem to our health and well-being. Ask the kids to make a dino from a used sock and stand next to a window overlooking a busy road. If you don't have any windows overlooking busy roads try to log into the live cams network across Malta here.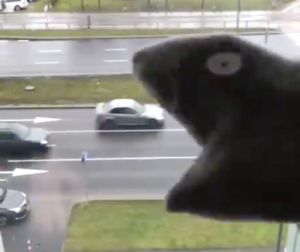 They need to (eat) and count the ones that are causing the most trouble.
Speeding (might cause a fatality)
Loud Noise (creates serious problems such as sleep disturbance/ high stress levels/ heart problems)
Radio volume full on (Same as above)
Belching smoke (respiratory problems)
One driver no passengers (more cars on the road so more emissions- car pooling and use of public transport produces less emissions)