Follow Up SDG 3 – Bullying reprieve! (Year 5 – Year 8)
Watch these two videos:
Video 1 – Protect yourself rules
Video 2 – Anti bullying – it only takes one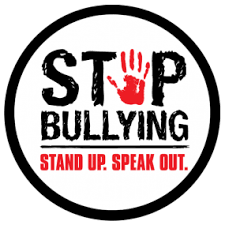 Spend a few minutes in silence.
Think of a friend that you have that was being bullied at school or at one of the clubs you attend after school. It could be you!
These students are perhaps currently feeling safe at home right now since we are all confined indoors due to the Covid-19 measures. However they will soon have to start meeting again in few more weeks. Can you imagine how much more difficult it will be for them to have to meet their bullies after all this time? Could it be that they are also being cyberbullied?  Is there a way we can help them out? Would you stand up for them when the clubs resume?
Write a song, a poem, some lyrics and get in touch with one of the established Maltese singers and try your luck in convincing them to explore ways how you can reach out to various kids that are being bullied.
Or else……..a new original way to leave your messages through Flipgrid!
Login to https://info.flipgrid.com/ and enter the Flipcode: gatt2222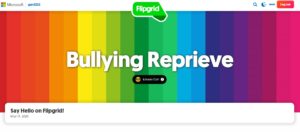 You will then be asked to enter the password to leave your messages.
The password for the Flipgrid entitled: Bullying Reprieve is: sdgscompendium3
Leave us your ideas and messages.
Use this Flipgrid responsibly!