Green School Travel Plan: Nature Trust – FEE Malta teams up with Transport Malta and the HSBC Malta Foundation for the second edition
December 16, 2022
Following the first successful edition of The Green School Travel Plan, Nature Trust – FEE Malta will once again run the campaign during scholastic year 2022/2023. This initiative is part of the EkoSkola Programme with a special focus on the theme of Sustainable Mobility involving a strong element of community outreach.
The theme is not only relevant due to the daily challenges commuters face but it is also an urgent one in view of national and global concerns about Transport and its effect on Climate Change. The issue of mobility and its effect on climate change has been steadfast as a primary concern in students' discussions following a series of summits for students organised by Nature Trust- FEE Malta. This led to the introduction of an initiative called The Green School Travel Plan, whereby EkoSkola committee members used the 7-step EkoSkola methodology to investigate current school modalities to take action to improve their school's mobility practices.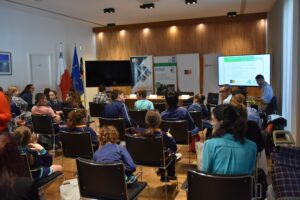 The launch of the Second Edition was held in hybrid format on Wednesday 16th November 2022 at Transport Malta Offices in Lija.  12 Schools were present for the event whereas another 8 schools followed the launch of the second edition online. Transport Malta and HSBC Malta Foundation will once again support this year's edition.
Students who had joined last year's edition were invited to showcase significant actions that they conducted in their respective schools and communities. These included bike days, installation of new bike racks, involvement in the MOVE campaign to cycle or walk for trees and data collection on the air quality through the GLOBE programme. Reference to the possible integration with established ESD programmes such as YRE and LEAF programmes was made through practical examples.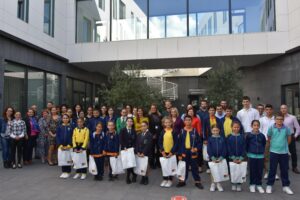 The attendees were addressed by the Executive President of Nature Trust – FEE Malta, Mr Vincent Attard, Mr Glenn Bugeja – HSBC Foundation and Ms. Laura-Sue Mallia Director of Risk Management, Policy and EU Affairs at Transport Malta.
Nature Trust-FEE Malta is not only committed to keep supporting schools that have joined last year, but welcomes new schools on board to keep providing opportunities for students to exercise their right to voice concerns in issues that affect their quality of life.