Liam's Swim – Keep the Sea Plastic Free
October 20, 2020
Liam Daly is a special nine year old boy who attends the Green Flag Eco-School Gozo College Rabat Primary otherwise known as The Happy School.  Liam, a Year 6 primary student, is an active and determined Shamrock Stars athlete. He attempted with success to cross the Malta to Gozo channel swimming: a 5.5km swim on Monday 19th October 2020.  He did this in just over two hours.  Liam did this as a campaign to raise awareness about the danger of plastic in our precious seas.  All funds collected will go to Nature Trust – FEE Malta to support it in its efforts to protect the environment. 
A big thank you and super well done to Liam!  Keep it up!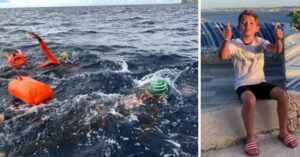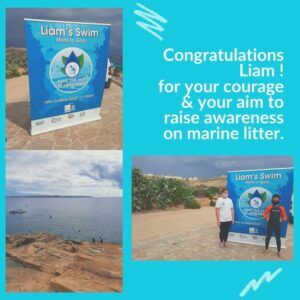 If you want to support the cause, you are still in time to donate through IRevolut or BOV on mobile: 00356 99424975 or through paypal on https://paypal.me/shamrockstars.